Description of the Assessment
This assessment is based on the Grades 1 – 4 Curriculum including Literacy and Numeracy Standards.
The assessment is primarily diagnostic in nature, however 10% of the Grade earned contributes to the National Grade Six Assessment results for each candidate.
The English Language component is referred to as the NationalGrade Four Literacy Assessments.
Headteachers can hold meetings with Grades Four and Five teachers after the assessment so that:
an intervention plan must be developed for pupils who have not attained the standard.
the most appropriate strategies for the correction of observed weaknesses can be applied at the school level.
Conditions of Entry
All Pupils in Grade Four of ALL Primary Schools Must be Assessed.
Headteachers are required to submit a letter to the Superintendent of Examinations along with the relevant medical documents for pupils requiring Special Assistance when submitting registration materials to Examinations Division.
Assessments
Pupils will be assessed in Literacy and Mathematics.

Literacy
This assessment will consist of two papers.
Paper I
A multiple choice test consisting of 30 items which includes:
Structure/Mechanics
Vocabulary
(30 marks)
Paper II
This paper will consist of two sections:
Section A

The questions will be based on:
Reading Comprehension

(20 marks)
Section B
Composition
Candidates will be required to write a composition – in about
80 to 100 words – on one topic chosen from a list of six given topics.
It should be noted that stimulus materials e.g. pictures may be used in this section.
OR
Candidates will be required to write a letter using about 80 – 100 words on a topic selected from a list of given topics.
(20 marks)

Mathematics
Paper I
A multiple choice test consisting of 30 items which includes:
Notation and Numeration
Mechanics
Problem solving
(30 marks)
Paper II
The paper will consist of four structured/restricted items. Candidates must answer all four items.
(20 marks)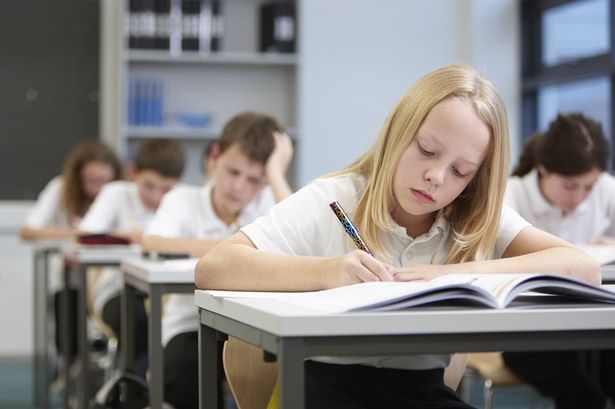 CALENDER
September 2023
M
T
W
T
F
S
S
« Aug
1
2
3
4
5
6
7
8
9
10
11
12
13
14
15
16
17
18
19
20
21
22
23
24
25
26
27
28
29
30