Caribbean Secondary Education Certificate (CSEC)
The Caribbean Secondary Education Certificate (CSEC) examinations are used to assess and certify a student's academic achievement after five years of secondary school in the Caribbean. CSEC examinations are offered under three Proficiency Schemes: Basic, General and Technical. The Basic scheme provides students with the knowledge, skills and attitudes usually associated with completing a secondary course. The General and Technical Proficiencies provide students with the foundation for further studies and entry to the workplace.
CSEC examinations can be written in any of the following subjects:

| | |
| --- | --- |
| Agricultural Science | Mathematics |
| Biology | Mechanical Engineering Technology |
| Building Technology | Music |
| Caribbean History | Office Procedures |
| Chemistry | Physical Education and Sports |
| Clothing and Textiles | Physics |
| Electronic Document Preparation & Management | Principles of Accounts |
| Electrical and Electronic Technology | Principles of Business |
| English | Religious Education |
| Food and Nutrition | Shorthand |
| French | Social Studies |
| Geography | Spanish |
| Home Economics Management | Technical Drawing |
| Human and Social Biology | Theatre Arts |
| Information Technology | Typewriting and Visual Arts |
| Integrated Science | |
Who can write CSEC?
Form Five students at Public Secondary Schools and anyone over the age of ten at private institutions are eligible to write the CSEC. In addition, private candidates who are at least 16 years of age are eligible to write the exam.
How do I register to write CSEC?
The registration process is different for private and in-school candidates.
In-school candidates are registered by their schools by December for CSEC exams being held the following May/June.
Private candidates must obtain and complete a CSEC entry form, which can be picked up from the Ministry of Education Head Office. Registration, which includes payment of the fees listed in the section below, must be completed:

by September for the CSEC exams held the following January.
by November for the CSEC exams held the following May/June.
Ministry of Education
Education Towers,
No. 5 St. Vincent Street,
Port of Spain,
Trinidad and Tobago.
Tel: (868) 622-2181
Fax: (868) 625-5428
Email: info@moe.edu.tt
Opening hours: 8:00 am to 4:00 pm, Monday to Friday except public holidays.
Are there any associated fees?
In-school candidates do not pay any fees. Private candidates must pay the following fees in order to register to write CSEC:
An entry fee of TT$87.00.
A subject fee of TT$90.00 per subject, plus an additional per subject fee of TT$5.00 for Spanish or Science.
An administrative, or local, fee of TT$8.00.
Fees must be paid in cash at the Ministry of Education Cashier's Unit (see address above), which is open Monday through Friday, from 8:30 am to 3:00 pm, except public holidays.

Private candidates based on the island of Tobago may pay fees at the Cashier's Unit at any District Revenue Office in Trinidad and Tobago, opened Monday through Friday except public holidays, from 8:00 am to 3:00 pm or at the:

Sub Treasury Section
Central Administrative Services, Tobago (CAST)
Jerningham Street
Scarborough
Tobago, West Indies
Tel. (868) 639-2652 – 7
Fax. (868) 639-2505
E-mail: cast1@tstt.net.tt
Opening hours: 8:00 am to 3:00 pm, Monday to Friday, except public holidays
District Revenue Office Locations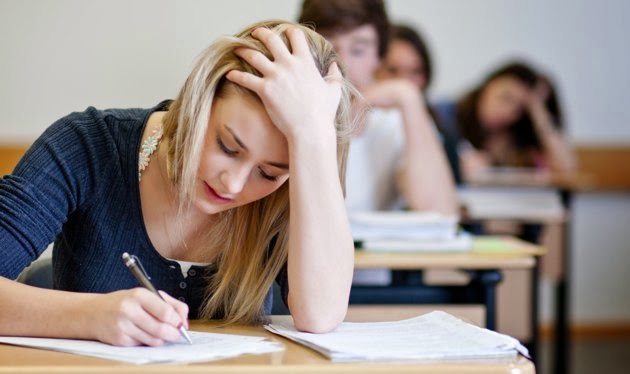 CALENDER
September 2023
M
T
W
T
F
S
S
« Aug
1
2
3
4
5
6
7
8
9
10
11
12
13
14
15
16
17
18
19
20
21
22
23
24
25
26
27
28
29
30